Model NO.: 060

HS Code: 8708941000

060 Hysraulic Steering Gear For Combine Harvester


Description:

Hanjiu's orbital steering valves all have a built in return-to-center function. This means that when the driver releases the wheel the tires will automatically return to the center position. This is a convenient feature that allows for slow rock crawling or driving at higher speeds. The amount of turns it takes to get from lock to lock will depend on what ram you combine with your orbital. We have included a chart that will tell you exactly how many turns it will take to get from lock to lock with the different orbital/ram combinations, with the recommended combinations in boldletters.

060 series hydraulic steer control unit is a monolithic fully hydraulic steer control unit with the function of all combined valves, including entry check valve, relief valve, manual steering check valve, cushion valve and fill oil valve. Thus compact structure and easy mounting.
 

Features:

060 series hydraulic steering control unit

1. 060 Hydraulic steering unit is widely used in the steering control system.

2. The design is more compact and convenient.

3. Including integrated valve (relief valve and checkproof valve)

4. Can match with the OEM number of all machines.

 

Main Specifications:

Max. System pressure --------16MPa
Max. Back pressure -----------2.1MPa
Input torque--------------------1.7~2.5Nm
Max. System operating temperature--------93º C
Recommended oil filtration--------ISO 19/16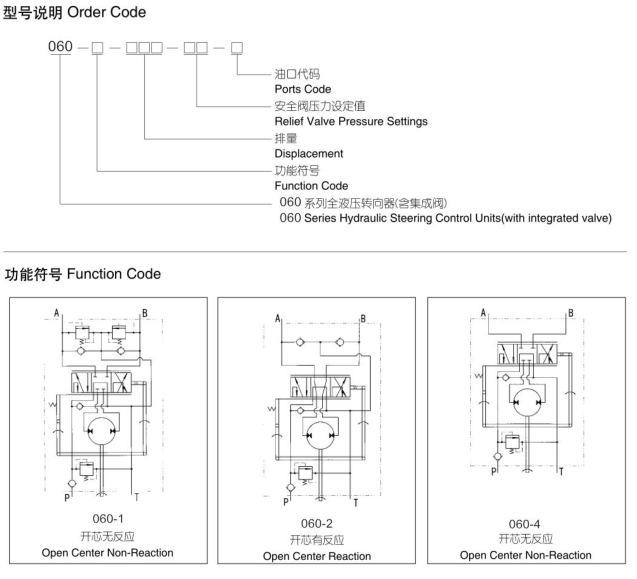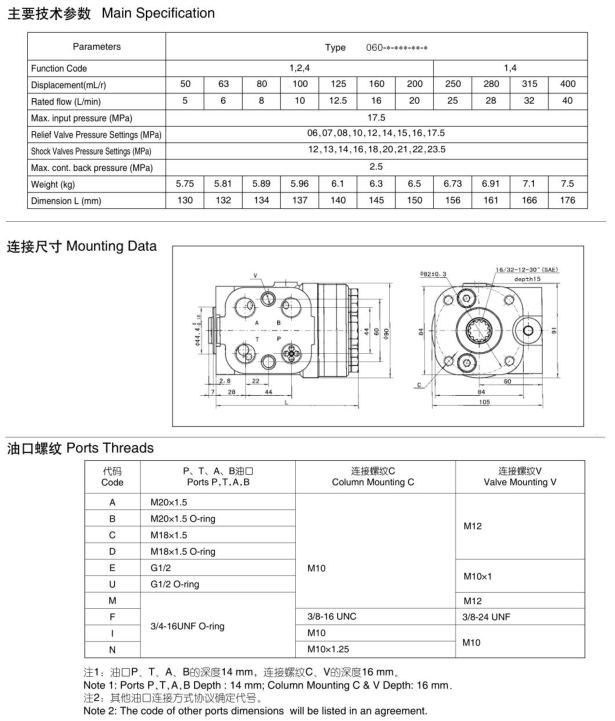 Model Crossing:
| | | | |
| --- | --- | --- | --- |
| Hanjiu Hydraulic | Danfoss | M+S | Eaton |
| 101 | OSPB | Â  | Â  |
| 101S | OSPC | Â  | Â  |
| 101S-5T | OSPJ | Â  | Â  |
| 102 | Â  | HKU | Â  |
| 102S | Â  | HKUS | Â  |
| 060 | Â  | Â  | 45 series |
 

Applications:

Orbital Steering Valve can widely use for agricultural machines and construction machines, such as tractor, harvester, loader, forklift, etc.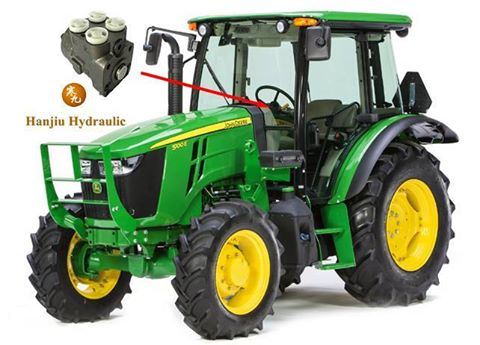 Shijiazhuang HanJiu technology co., LTD., is specialized in the production of BM series cycloid hydraulic motor, the BZZ redirector enterprise, my factory has dozens of high-quality, professional engineering and technical personnel, and more than in 2010, has introduced the most advanced production equipment, is in northern China's largest factories, production of more than 300000 units a year.
My factory specializes in designing and producing the motors and steering gear of any type, from large to small, from low to high, and so on. And can replace danfoss, Eaton, M+S series models. Products are widely used in engineering machinery, mining machinery, metallurgical machinery, petroleum machinery, agricultural machinery, Injection Molding machinery, fishery machinery, military engineering and other fields.
My factory take the good faith first, quality first for the purpose, from the employee on-boarding, raw materials into the factory, from parts processing, assembly proposal until products, has a relatively perfect system of product quality. And through CE certification. Our factory is dedicated to the establishment of an internationally renowned brand, looking forward to the long-term cooperation with more demand of hydraulic products.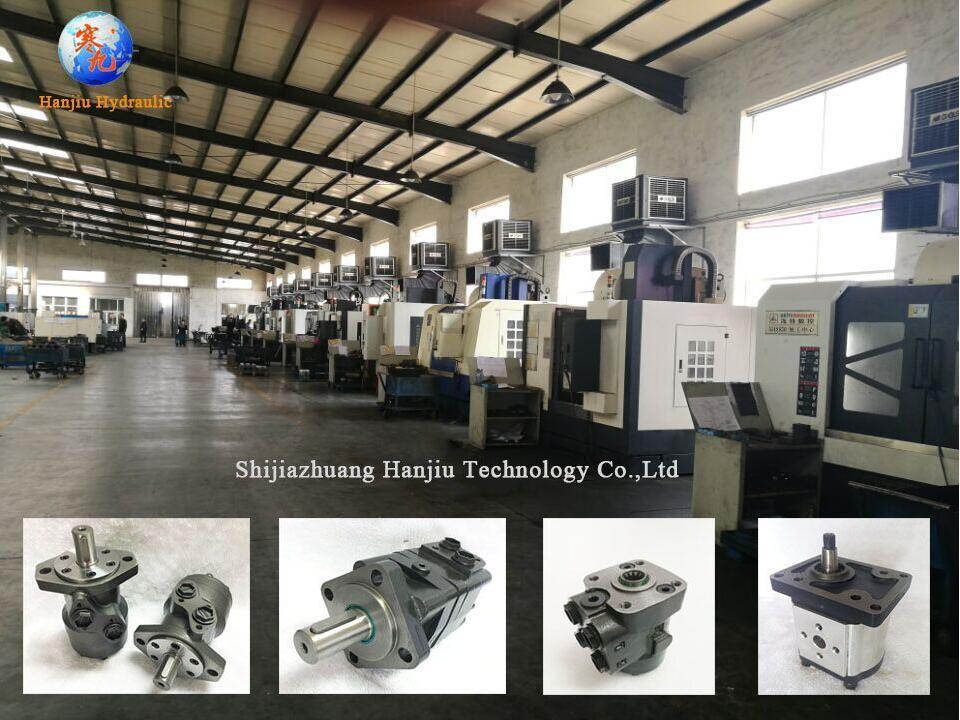 Hanjiu: Hydraulic gear pump for any hydraulic system, our company uses high-end machine tools, excellence, the most humane service, manufacture and service the world, with good products and services to serve the world, welcome advice.

Export manager: Emily Xiao
Shijiazhuang Hanjiu Technology Co., ltd 
www.hjhydraulic.com     Tel:+86 311 68123061

Vacuum Coating Machine is mainly used for steamed after pretreatment of plastic products surface metallized or Color film, that is, plastic surface metallization and colored shaped. The evaporation is under high vacuum to aluminum (AL) or other suitable metal heating, make the metal vaporization, forming metal vapor molecules, scattering around the container, because the plating on the surface of the base temperature is low, the vapor molecules on the surface of the condensation in the base, the formation of membrane layer, can also be evaporated zinc sulfide produced on the surface of silicon and oxygen in color decorative pattern, such as the following, cosmetic shell, toys, light, reflective cup size specifications, etc.

Vacuum Coating Machine

Vacuum Coating Machine,Pvd Vacuum Coating Machine,Vacuum Coating Equipment,Vacuum Coating Line

Shenzhen Heng Yi Jia Technology Co., Ltd. , https://www.spraycoatingline.com