The materials used in the mold include a wide range, from general carbon structural steels, alloy structural steels, carbon tool steels, alloy tool steels, high speed tool steels, stainless steels, maraging steels to hard alloys, insoluble alloys, High-temperature alloys, non-ferrous metals, etc. can all be used, among which are die steels belonging to alloy tool steels. With the development of our country's mold industry, we have put forward higher requirements for the quantity, quality, variety and performance of mold materials, and the mold material market has also been rapidly developed.

The trial production of mold materials in China lags behind the needs of the mold industry, mainly in several aspects:

(1) The sales channels are not smooth.

(2) There are many black round bars, flat steel, fine materials, pre-hardened materials and products, and fewer standard parts. About 80% of China's die steel market is black bar. After users get the material, they must change their own forging system. The material utilization rate is low and the production cycle is long. It can not meet the needs of the mold manufacturing industry.

(3) There are many mold steels of the general quality, and there are few high-quality mold steels. A considerable part of the required mold steels are subject to vacuum refining and electroslag remelting. Some foreign companies require mold steels with a section greater than 150 mm to undergo electroslag. Remelting to ensure high purity, high density, and high tropism of steel products, while China's share of die steel through electroslag remelting is small.

Crushing And Screening Machine




Crushing and Screening Machine refers to equipment that used for stone crushing and screening purpose, which usually includes Feeder Machine, primary crusher, secondary crusher, vibrating screen, sometimes may even includes Sand Washing Machine or Rotary Dryer , according to client`s specific requirements, the primary crusher mainly is jaw crusher, the secondary crusher can be either impact crusher or cone crusher, the impact crusher is for medium hard stone and the cone crusher is mainly for high hardness material. The crushing and screening machine is widely used in coal crushing project, mining industry, road and bridge construction industry, cement making plant, chemical production plant, and so on.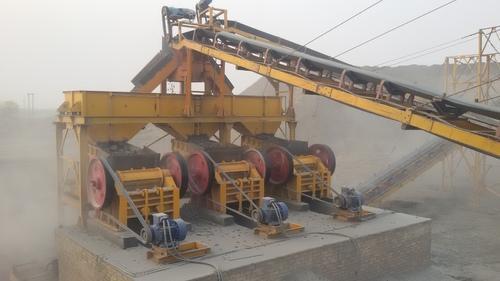 Depends on the feeding size and hardness, Usually it needs two to three crushing from the raw material to finished sizes required, the screen machine is to sieve out the finished sizes. There is a belt Conveyor to return the rejected size for re-crushing.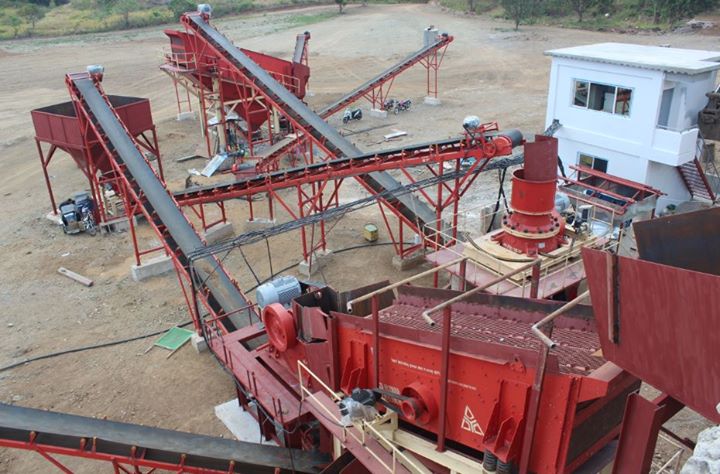 Crushing And Screening Machine,Sand Crushing And Screening Machine,Portable Rock Crusher,Crushing Equipment

Henan Mingyuan Heavy Industrial Machinery Company Co., LTD. , https://www.heavyequipmentchina.com