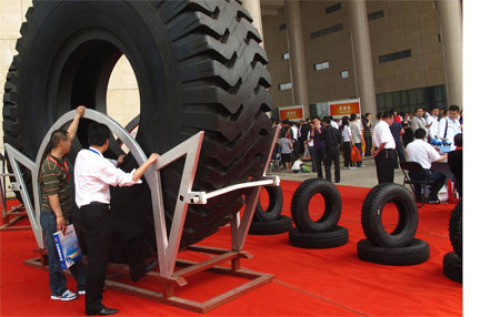 The "Tire Industry Access Requirements" (Draft for Soliciting Opinions) was released on May 15th, which laid out specific requirements for the layout and scale, technology and quality of tires, energy and resource consumption, and environmental protection, and allowed tire industry to enter. The high threshold is expected to be set. It is understood that most of the industry's leading companies are now ready to deal with the new rules basically worry-free, entry barriers set to eliminate more outdated production capacity.

Setting access threshold

The draft for soliciting opinions shows that the introduction of tire industry access conditions is intended to accelerate the structural adjustment of the tire industry, standardize the order of production and operation in the industry, curb low-level redundant construction, and guide the sustained and healthy development of the industry. The implementation targets of access conditions include automobile tires (without bias tires) and construction machinery tires.

In July last year, the China Rubber Industry Association reported that, entrusted by the Ministry of Industry and Information Technology, the association is organizing the research and development of the "conditions for the entry of the tire industry". At that time, the industry expected that the industry access standards will add specific requirements for the quality of green tires, tire products, and the recall of defective products.

The contents of the consultation draft released by the Ministry of Industry and Information Technology basically met the previous expectations. The draft of the draft stipulates that tire companies need to consider factors such as environmental capacity and waste disposal in their layout. In terms of scale, it stipulates in detail that new-build and re-expanded truck radial tires projects should have an annual production capacity of 1.2 million or more; a newly-built, rebuilt or expanded light-duty truck radial tire and passenger car radial tire project should be formed once. To achieve an annual output of more than 6 million; new construction and renovation and expansion of construction machinery tires (except for tires of giant construction machinery), a production capacity should reach an annual output of 30,000 or more.

In addition, the consultation draft also specifies the energy and resource consumption of new and existing tire companies. It is stipulated that the fresh water consumption of newly-built tire manufacturers should be less than 7 tons/ton of tire products, and existing enterprises should be less than 8 tons/ton of tire products. Newly-built and existing tire manufacturers also need to meet the corresponding rubber consumption, industrial water reuse, solid waste comprehensive utilization and other indicators. The above indicators of existing tire companies need to reach the corresponding level of new tire companies by the end of 2017.

Facing coping without pressure

Recently, the tire industry is undergoing a round of expansion. Many companies have expanded their tire production capacity, driven by factors such as the expansion of profit margins for low-priced tire raw materials and rapid demand from the automotive industry. Qingdao Shuangxing (000599) issued a fixed-income plan in February of this year. The company plans to increase the fundraising amount to no more than 900 million yuan for the construction of a dual-star environmental protection relocation and upgrading green tire intelligent demonstration base and supplementary company liquidity. Sailing (601,058) issued an increase plan in April. The company plans to raise funds totaling no more than 1.2 billion yuan in non-public offerings, all of which will be used for the company's annual output of 15 million large rim high-performance radial tires.

At present, companies in the industry are moving toward high standards in terms of scale, technology, and environmental protection. In addition, technical upgrading and environmental protection investment of existing tire companies are also ongoing. Shuang Qiang shares (600,623) said that the company's new production capacity is more focused on high-performance and green environmental protection, and existing production capacity needs to be updated accordingly.

According to industry sources, due to factors such as the increase in industry entry barriers and the gradual elimination of traditional processes, most of the industry's leading companies have made corresponding optimizations in production processes, product energy consumption, and solid waste disposal, and responded to new regulations at the policy level. There is no significant pressure, once the industry barrier is introduced, more outdated production capacity of some SMEs in the industry will be eliminated.